Please pray and ask the Lord if he would have you to support this Ministry
.
We must get this ministry out to the surrounding Northwest suburbing areas. Many are hungry,and thirsty for there Jewish roots,but it is important to have the Holy Spirit opperating as he choses. It is a good thing to know and embrace your jewish roots, but we must have Yeshua in the mist allowing the gift of the Spirit,and the prophectic to go forth in these last days. The Lord promised in the last days he would pour out his Spirit on us,and its happenning. There is a war in the heavenlies YHWH's people are crying out and he is hearring us. We have to be prepared in the natural and in the Spiritual realm for what is to come.


If you would like to make a donation or help in anyway Please E-mail.

salvationyeshua@aol.com

or contact Hamishkan David
May YHVH Bless you!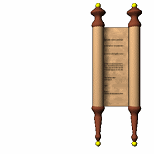 Leora is a Spirit filled Jew, teacher of Jewish roots, davidic, prophetic ministry. She believes in walking in the realms of the supernatural things of God, moving in signs and wonders.
Part of her vision is to break down the dividing walls between Jews and Christians bringing them together as one in Yeshua Amos 9:11.
BOARD MEMBERS OF HA MISHKAN DAVID (THE TABERNACLE OF DAVID)
TREASURER- MIA HIGGINS OF (NEW DAY EDUCATIONAL NETWORK)
DIRECTOR-PASTOR JUANITA (SIMMONS DARE TO BE GREAT MINISTRIES)

DIRECTOR-PROPHET MIA HIGGINS OF (NEW DAY EDUCATIONAL NETWORK)
DIRECTOR - MINISTER TONY HIGGINS OF (NEW DAY EDUCATIONAL NETWORK)